CNC Micro-Machined Parts
MGM Manufacturing can provide a variety of high-precision CNC micro-machined components on a production or development basis to support your product or research requirements. MGM specializes in Micro-machining of smaller components up to 0.01″ in diameter and 0.02″ in length.
These parts also include precision CNC smaller swiss components for the surgical and medical industries including;
Bone screws
Titanium surgical screws
Implantable surgical plates and other parts
Reamers & Drills
Ventilator Components
Valves & Pump Equipment
Bushings, fasteners and standoffs
Sleeves, shafts, dowel pins and inserts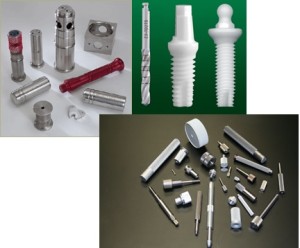 MGM offers unique cost-effective solutions for both prototyping and high volume micro-machined parts projects for our customers. We specializing in turnkey projects for international clientele and MGM Manufacturing's expertise in high precision, production can help solve some of your most challenging manufacturing and engineering applications.
We invite you to send us your inquiries and RFQs for precision Micro-Machined parts to sales@mgmmfg.com