Precision EDM Components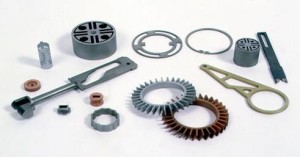 One MGM Manufacturing's great strengths are in producing some of the most complex build-to-print EDM components. EDM also known as "Electric Discharge Machining" is the manufacturing process where a desired shape or design can be achieved using electrical discharges. Essentially metal is removed from a part by a series of rapidly recurring current discharges between two electrodes separated by a dielectric liquid.
Typically, EDM is used for manufacturing harder metals that would otherwise be very difficult to machine with traditional CNC methods. EDM typically works best with metals that are electrically conductive and MGM's EDM equipment can cut some of the most intricate contours or cavities in pre-hardened steel without the need for heat treatment to soften and re-harden them. We at MGM often recommend that EDM also be used when manufacturing parts from exotic alloy such as;
Titanium
Hastelloy
Kovar, Invar & Prodec
Beryllium Copper
Tungsten
Inconel & Monel
A286 Steel
MGM great takes pride in offering our customers both Wire EDM & Sinker EDM services for some of their most complex components, molds and dies.
We invite you to send us your EDM parts inquiries and RFQs to sales@mgmmfg.com